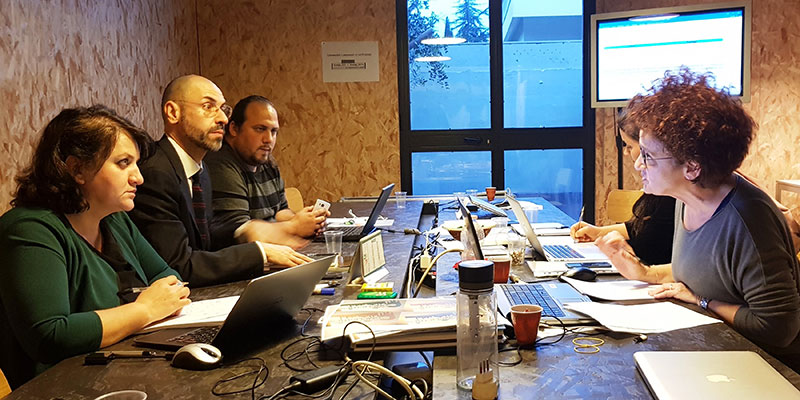 COMPLICITIES, 2nd Steering Committee and project meeting in Lecce
Overview
On 5 March 2019 the Municipality of Lecce (PP) organized in Lecce, at Cantieri Teatrali Koreja, the second Steering Committee of the project COMPLICITIES with representative of all partners. The meeting allowed partners to analyze the current situation of the project. Each participant was able to discuss the most important aspects and areas of competence with others. At the end a new schedule was drawn up for the next activities to be carried out. 
The COntemporary art Modeling Peripheries for LIvable CITIES – COMPLICITIES project is proposed by  a consortium composed by 3 project partners: JP Kulturni Centar (Bar – Montenegro), Municipality of Lecce  (Italy) and CODE Partners (Albania), and 1 associated partner University of Salento (Italy).
COMPLICITIES aims to create a joint transferable model for the regeneration of suburbs based on the collaboration between local communities and public institutions. COMPLICITIES will promote positive changes: a new regulatory framework will be implemented, promoting CCIs participation in suburbs' development. The creative excellence of CCIs will be applied for the collaborative development of innovative solutions for urban regeneration. The project will involve artists in street art, theatre and dance, music, photo and video, design.